British Government not ordering public inquiry into murder of Pat Finucane
par Thibaud Popelin
dans Monde
— Déc 2, 2020
"Of course the murder of Pat Finucane was wrong", he said.
Following extensive consideration of all options available, the Government has decided not to establish a public inquiry into the murder of the Belfast solicitor at this time. This case is sadly but one example of the violence and tragedy experienced by so many individuals and families during the Troubles, not just in Northern Ireland but across the United Kingdom and Ireland.
"However, the fact a decision on a police review is due shortly is an important development and was a factor in determining the next steps in this case".
The Government has acknowledged the Supreme Court finding that there is yet to be an Article 2-compliant investigation into the death of Mr Finucane, and has been working since the judgment was published to assess how best to address the specific findings of the Court.
He said the murder of Mr Finucane was "a truly horrendous crime", which has been the subject of extensive criminal inquiries, a report by Judge Cory and a peport by Sir Desmond de Silva.
On whether the PSNI can effectively investigate the murder, Michael said: "It's not so much that I don't have any confidence that they will get to the bottom of it, they're simply not equipped to do so because what they are investigating is not just exclusively a police matter".
Following Monday's announcement, the chief constable of the PSNI, Simon Byrne, made clear there were no new lines of inquiry in the case.
"In failing to establish a public inquiry into the murder of Pat Finucane, the British Government have not only set themselves against my family but also the Irish government, local, national and worldwide political parties, political institutions, legal and human rights groups domestically and internationally".
The judges found that the Government had been justified in later deciding against holding one.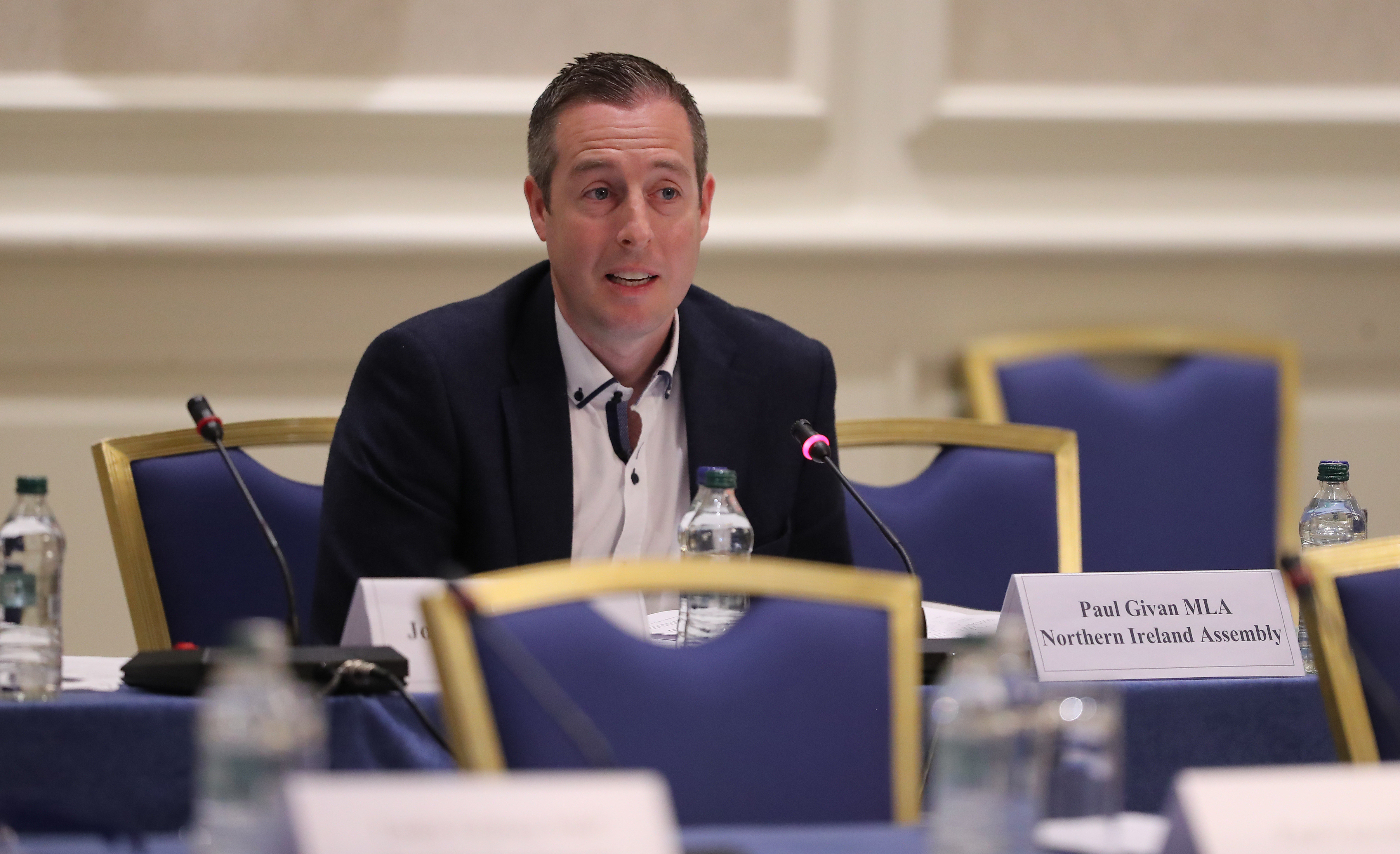 Paul Givan said thousands of families could only wish for the same level of scrutiny afforded to the Finucane case
"The British government has again shown that they have no regard or respect for the families of those killed by state collusion".
Mr Finucane's family, including his wife, Geraldine and son, Sinn Féin MP John Finucane are now going to seek support from US president-elect Joe Biden who previously supported calls for an inquiry when he was chair of the US Senate's Foreign Relations Committee.
"This happened on a number of occasions, ultimately culminating in his murder at our family home in February 1989."
He added that he believes police chose not to inform Pat Finucane that his life was in danger as they did not want to blow the cover of their intelligence operations.
"Each of these matters was assessed using our case prioritisation policy. Those matters which have not progressed to investigation at this stage will be advanced when resources allow". Irish Prime Minister Micheal Martin said he was disappointed but noted that a future inquiry had not been completely ruled out.
Mr Coveney added: "In a case like this, in which Prime Minister [David] Cameron acknowledged that there were "shocking levels of collusion", there is an undeniable onus on the state to do everything possible to restore public confidence through a process that fully meets relevant worldwide standards and obligations of effectiveness, independence and transparency".
While he accepted that there could not be full inquiries in all cases, there was a clear case of the need for a public inquiry into the case of Mr Finucane.
He noted that dealing more broadly with legacy issues from the past was a shared challenge.