Israeli lethal force in Gaza may be war crime: Human Rights Watch
by Thibaud Popelin
in Monde
— Juin 13, 2018
Human Rights Watch said Wednesday that Israel's use of lethal force against Palestinian demonstrators in the Gaza Strip in recent weeks may constitute war crimes.
The report came ahead of an emergency UN General Assembly meeting on Wednesday to vote on a resolution condemning Israel's "excessive use of force".
Palestinians in the besieged coastal enclave have been staging week-long protests demanding their right to return to the homes and lands their families were expelled from 70 years ago. At least 120 Palestinians have been killed and more than 3,800 wounded by Israeli fire in protests along the border.
Human Rights Watch contended in its statement that the mostly unarmed protesters didn't pose an imminent threat to Israeli troops or civilians, and therefore the use of live fire suggests a violation of global law. The organization said eyewitnesses recounted Palestinians were shot from a great distance from the fence, and others who "had not thrown stones or otherwise tried to harm Israeli soldiers" were shot from a closer range.
In a controversial ruling, Israel's top court deemed earlier in May the military's rules of engagement - and the use of live ammunition - compatible with domestic and global law, arguing that the protests fall into the category of a state of war.
The Palestinian government in turn submitted in May a referral to the International Criminal Court in The Hague calling on prosecutors to investigate into what it called Israel's "widespread and systematic" crimes.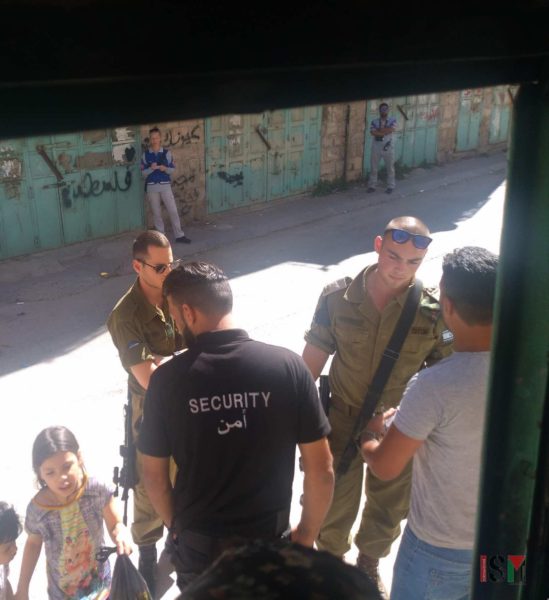 An Israeli commander talks to residents of the Zahida family on the doorstep before entering the house
Critics say such moves further exacerbate the split between the two parts of the Palestinian territories.
Israel has been accused of committing war crimes in its three wars in the Gaza Strip in the last decade.
The Palestinian Authority has temporarily banned public protests, it announces Wednesday, ahead of a planned demonstration in the West Bank opposing punitive measures by the PA against Hamas-run Gaza.
"The worldwide community needs to rip up the old playbook, where Israel conducts investigations that mainly whitewash the conduct of its troops and the United States blocks global accountability with its Security Council Veto, and instead impose real costs for such blatant disregard for Palestinian lives".
"The U.N. Human Rights Council inquiry should identify and call for sanctions against officials implicated in ongoing serious human rights violations", Sarah Leah Whitson said.