Heathrow unveils expansion proposals
by Xavier Trudeau
in Financer
— Jan 17, 2018
Future flight path options are not yet being consulted on. Heathrow wants to move the road approximately 150 metres to the west, and lower it by 7 metres in a tunnel and raise the runway height so it passes over the M25.
Over the past year, Heathrow has been working alongside local stakeholders and airline partners to evolve the plans it submitted to the Airports Commission. They have made a renewed commitment to introduce a 6.5 hour ban on scheduled night flights and the promise to only release new capacity if air quality limits can be met. Anti-expansion groups have described the consultation as premature, criticised Heathrow for not providing information on where the new flight paths will be and have called into question their ability to deliver on promises made so far on noise and pollution.
The consultation will be in two parts, with today's relating to the physical changes required to the ground to build a third runway.
"There is also no evidence that Heathrow can deliver on promises made to local communities".
Views will also be sought on the potential rules governing flight paths, such as whether to concentrate flights in fewer areas or to spread them out over more communities in rotation.
Responses can be submitted until the 28th March at any of the 40 consultation events held across communities surrounding the airport and also online, via email or post.
Heathrow said it wanted to hear the public's views.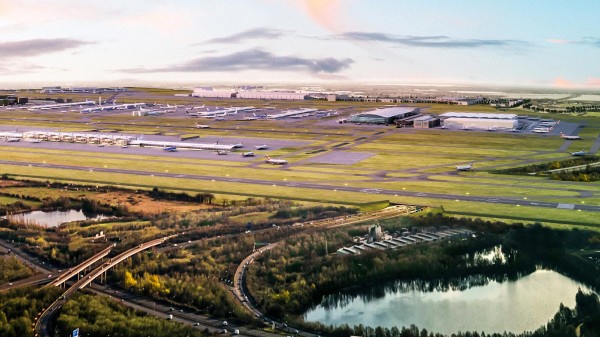 "We need feedback to help deliver this opportunity responsibly and to create a long-term legacy both at a local and national level".
"We would encourage strong regional representation to this latest consultation, emphasising the need to ensure that regions such as the East Midlands reap some benefit from the expansion".
John Stewart, chairman of anti-Heathrow expansion group Hacan, said: "We welcome the chance to shape the new flight paths rather than have them imposed".
The Department for Transport says it is on track to publish final proposals for expansion in the first half of the year for a vote in Parliament.
"We look forward to consulting further with Heathrow Airport on the vital cost and risk reductions that remain conditional to gaining the support of the airline community before a parliamentary vote expected this Summer". A shorter runway could open a can of worms, and invite a judicial review from Heathrow Hub or even Gatwick.
Prime Minister Theresa May backed a $22 billion (£16 billion) expansion of the London hub, which is the biggest airport in Europe, in October 2016, after decades of government indecision.
The airport is also providing options for changes to local roads, and potential changes to two junctions leading to the M25.