Russian Federation moves to label foreign media as 'foreign agents'
by Thibaud Popelin
in Monde
— Nov 15, 2017
The bill will go to the upper house and then to President Vladimir Putin for signing.
Russia's State Duma (lower house of parliament) voted at its meeting on Wednesday for passing the amendments that would allow to designate media outlets as foreign agents, if they are funded from overseas, APA reported citing TASS.
The MPs voted to adopt amendments to recognise a media outlet as a foreign agent in case this media outlet is funded from overseas.
Once registered, they will face requirements now applied to foreign-funded non-governmental organisations.
The Moscow-based broadcaster has become a focus of the investigations into alleged Russian interference in the 2016 USA presidential election.
The motion, prepared by the State Duma speaker Vyacheslav Volodin and heads of all four parliamentary parties was passed by a unanimous vote.
In November, the U.S. Ministry of Justice ordered Russia Today TV channel to register as a "foreign agent".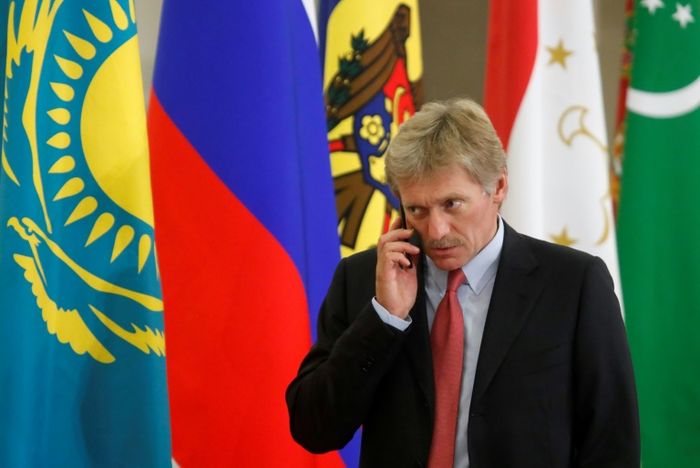 "I would like to hope that it will only be used once and there will be no need for more retaliatory action", he added.
The broadly phrased bill leaves it to the Russian government to decide which foreign media outlets would be designated as foreign agents, but does not say how the determination would be made.
Under the 2012 law, foreign agents have to apply for inclusion in a government register, and submit regular reports on their sources of funding, their objectives, how they spend their money and who their managers are.
The label would apply if the outlet is either registered overseas, receives foreign funding or gets paid by a Russian company that is itself financed from overseas, the State Duma announced on Tuesday. At the same time, the websites that those organisations use have not been blocked in Russian Federation, even though those resources "are used to prepare and disseminate materials that discredit Russia's domestic and foreign policies, to form negative public opinion and destabilise the situation in the country", the law-makers said.
Amnesty International said the bill was an attack on media freedom.
"This legislation strikes a serious blow to what was already a fairly desperate situation for press freedom in Russia", Denis Krivosheev, the group's deputy director for Europe and Central Asia, said in a statement.